As an international company with a worldwide focus, we have local presence in Europe, south-america and Asia.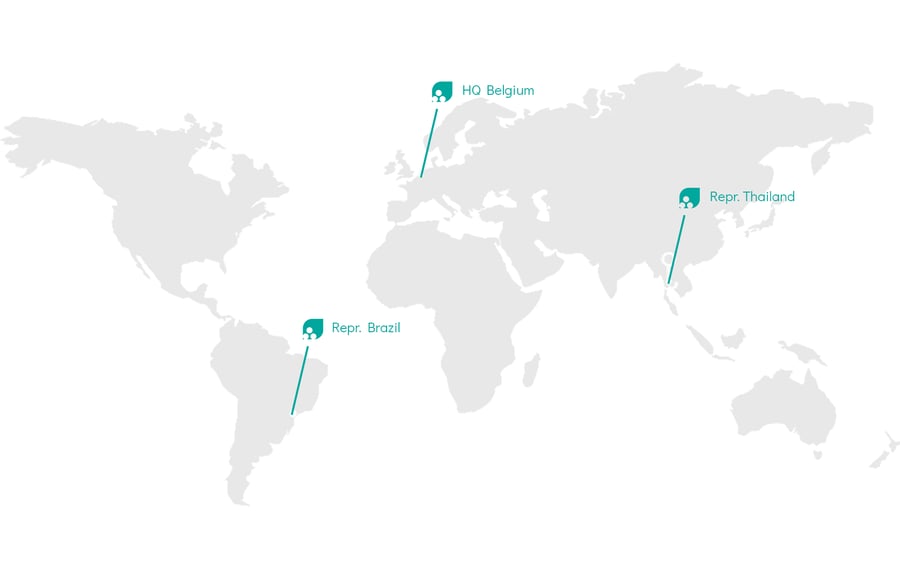 Headquarters
AZINGRO® nv
Wiekevorstsesteenweg 38
2220 Heist-op-den-Berg
Belgium



Phone: +3215363550
Repr. Brazil
IMPEXTRACO® Latin America, Ltda
Rue Eng. Sady Souza,
650 – CIC
81290-020 – Curitiba-PR
Brazil


Phone: +554133020110
Repr. Thailand
IMPEXTRACO® Thailand, Ltd
11/1 AIA Sathorn Tower,
16th Floor Unit
1601, South Sathorn Rd.
Yannawa, Sathorn, Bangkok
Thailand

Phone: +6620219299
Azingro's warehouses are located nearby 3 international ports (Antwerp, Paranagua and Bangkok).

Globally we work together with reliable logistic partners in order to ensure our quality along the entire supply chain